I came across this contest totally by accident, I saw the Nokia N8 online and was wondering if it was on sale here in the states (it was, its actually a year old according to the article I read), so I popped over to their facebook page and saw an ad for the Nokia/Elle style corespondent contest!

Here are some photos from what I shot for my entry...Feel free to stop by and 'Like' my photo here :) For more info on the contest scroll down and watch the video or visit Nokia's Facebook Page!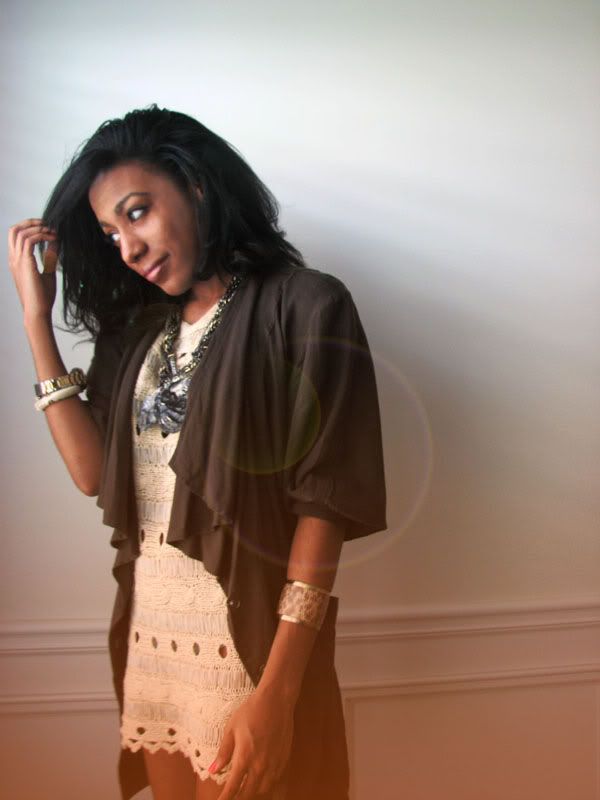 (photo: Nokie, me)

Crochet Dress by F21, gifted jacket, DIY Morpheus Necklace, random bangles, watch by asos, DIY triangle studded clutch.



I LOOOOOOOOOOVE the animation for this piece!!! I would've loved to have worked on this.
Thanks so much for all the love guys!!! Keep it coming, just click the link select my photo and hit the 'Like' link :) ♥
http://bit.ly/lHKZ8q
Follow my blog with Bloglovin