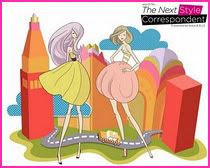 Hey Hey Hey kiddos! So I'm totally excited to tell you guys that I made it to Round 3 of The Nokia/Elle Style Correspondent Contest!!!! Now I along with 49 other bloggers have been tasked to create a style portfolio which will be submitted by Aug 10! 8 Lucky bloggers will then be chosen from the 50 as finalist and sent to cover NEW YORK FASHION WEEK!
I can't believe that I even made it this far considering this all started from me looking for a new cell phone. Regardless of what happens in the contest I WILL be in NYC for fashion so if any of you guys are going let me know and stay in touch through my
facebook
!
I'm starting my portfolio tonight so feel free to stop by and stay up to date with the updates to the port as it will be an ongoing blog entry until Aug 10! Thank you so much for all of your comments, feedback and tweets its truly appreciated but I also REEEEEEEALLY need your "likes" on the the Nokia/Elle FB page it only takes a few minutes: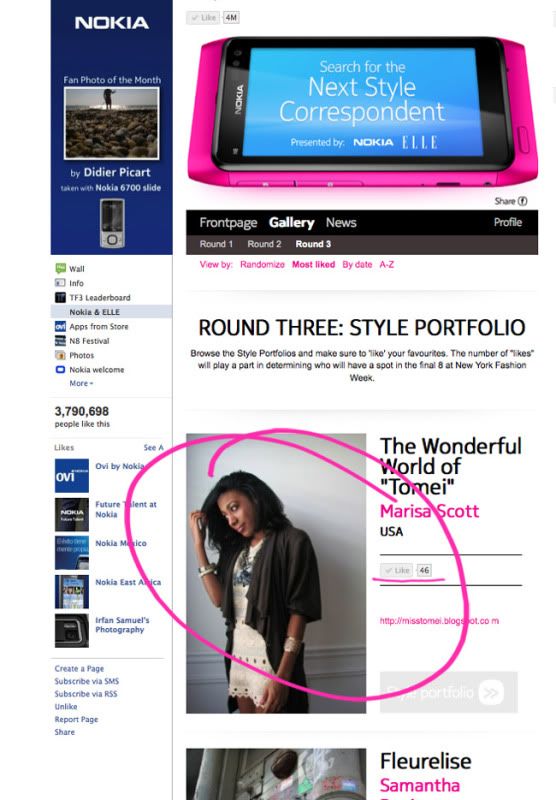 1-go to Nokia
FB Page
2-Select the "Browse Style Portfolio" link
3-Scroll down until you see my photo and select "Like"
In this round the amount of votes each person has is vital! If you have already voted, thank you so much for your support! Please feel free to retweet on twitter or share my profile on facebook!!!